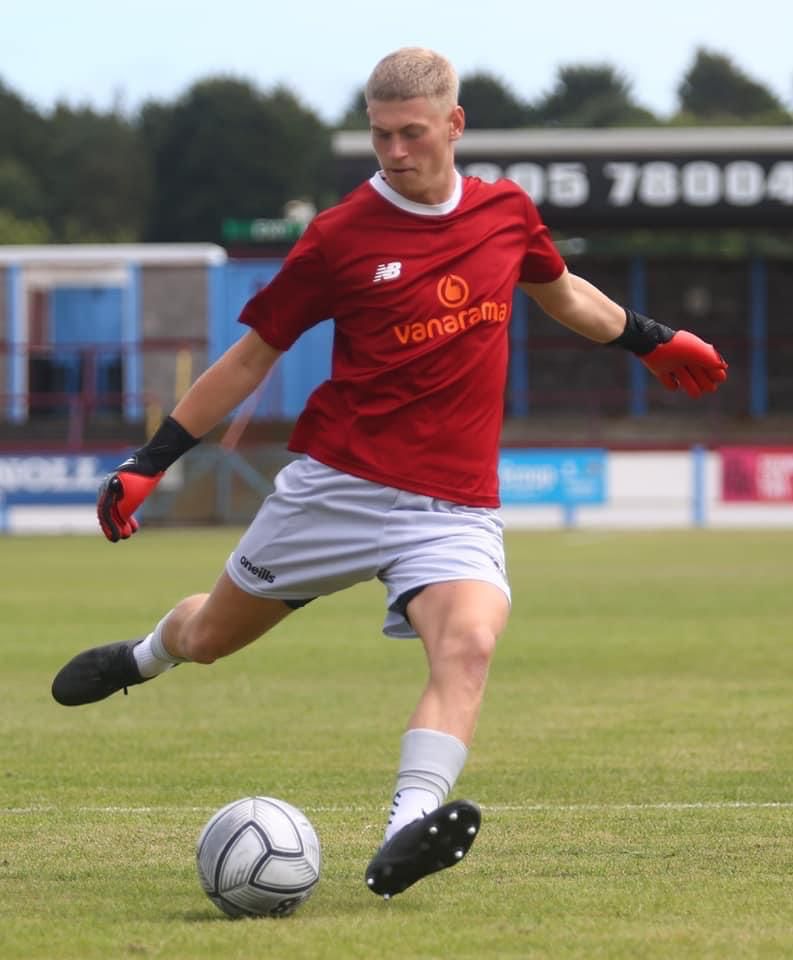 We caught up with new signing Harrison Bruton. He talks us through his decision to join the Blues and his ambition going forward.
JB: Welcome to Portland Harrison! You join the club for the second time after a shorter spell a few years ago. What attracted you to the Blues on this occasion?
HB: Thank you! I think one of the biggest things that attracted me is the club's direction. The club as a whole have excellent foundations and there are some very good and skilled people within the club. I also know a few of the lads and it's a fantastic group!
JB: You've been involved at Weymouth since youth football and have a decent amount of experience at this level. What can people expect you to bring to the squad?
HB: I'm joining an extremely organised and talented environment. I'm just looking to help to add to that organisation and structure in games. I'm still young myself but I would like to think I've got a bit of experience, whether that be from my coaching job or football. The squad is fairly young, so hopefully I can help some of the younger lads with their journeys too, whilst also learning off a few of the more senior players in the team.
JB: Portland United have the fourth highest attendance in the league which is excellent. I assume you can't wait to get started at the home game next weekend?
HB: Yes, I think that refers back to the point of why I was so keen to join the club. It's a brilliant club and the structure and foundations are already in place. There are some top people around and that doesn't stop at just the management, the committee and the players. The fans at Portland are very dedicated and loyal and they make home games a tough place to come for any away team just with
their unwavering support for the boys of all three of the teams at the club. I am looking forward to working around them for the foreseeable future.
JB: How influential were the management team in terms of your decision to join the club? The lads are in top form winning five games on the bounce so I guess it's just about contributing to continue that form and have a strong end to the season?
HB: Kyle, Jamie and all of the management team and committee have been really influential in making this happen and making this deal go through. I spoke to the manager on the phone a number of times before this happened and he has a very clear vision which I felt aligned well with mine. I'm excited to work with such a skilled group of people, and repaying the trust that has been put in me. I'm hopeful that I can contribute to continuing this form and ending the season in the best position possible.