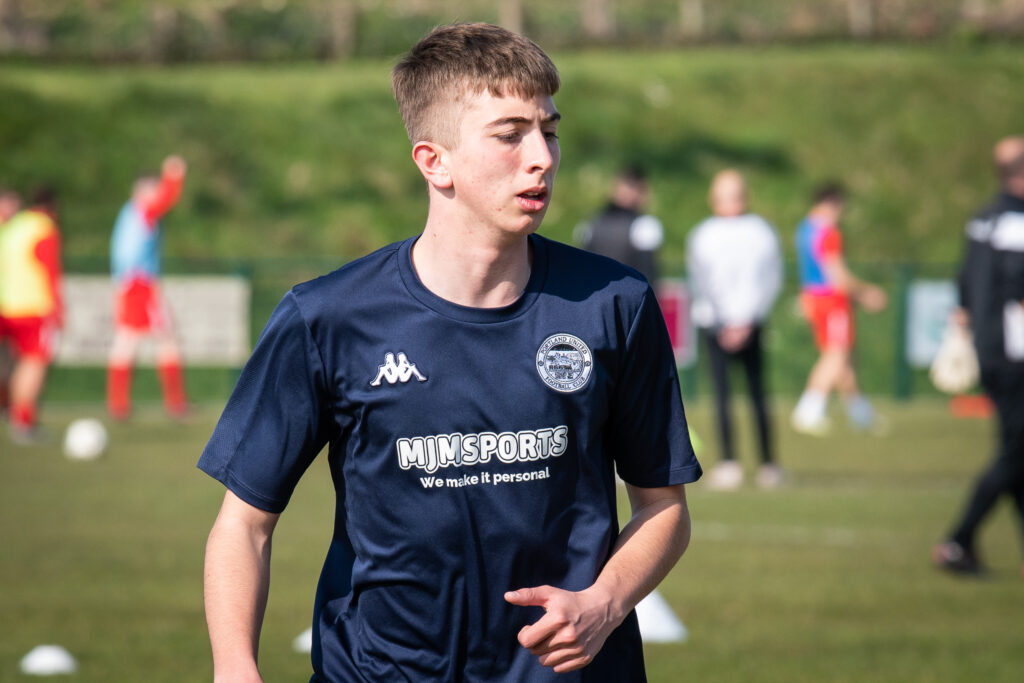 Josh:
We can't say 16-year-old Harry Thomas anymore; it's now 17-year old Harry Thomas! You've broken into the first team this season and done really well. How would you assess your overall performances this season so far?
Harry:
For my first season in men's football, I think I've done okay. I've learnt a lot from not only the coaches, but also my teammates. Obviously, I've still got a lot to learn and improve on, and I am to do that going into next season. Hopefully I can help the team pick up a few points and we can push on.
Josh:
A young group that's stayed up in the Wessex Division with 8 games to go, it's a good achievement. How do you think the lads have done as a group this season, to get to that goal?
Harry:
I think we've done well to stay in the league this year, especially when you look at the start of the season that we had, but I think with such a young squad who haven't played together much before, it was always going to be a difficult first season, but now we're coming to the end of it, it's only positives and we can only improve.
Josh:
Going into next season, of course it's going to be another challenge but everyone is a year older and with some additions coming in, on top of what we've already got. How important are the next 8 games, going into the new campaign starting in August?
Harry:
The next 8 games are very important: A good ending to the season can really help us going into the start of next season. Also, we have a points tally that we want to hit by the end of April.
Josh:
You've become somewhat of a fan's favourite. A lot of people love the performances you've put in, your work rate, and the fact that you're young and performing to this level. How important is it to receive this sort of support?
Harry:
The support at the club is amazing. It's such a great atmosphere, everyone is very welcoming, very supportive. I know that really helped me to settle in and keep improving whilst I've been playing. I really appreciate that and thank everyone for it.
Josh:
How influential have Franklyn [Clarke], Sam [Poole] and Kev [Wilkinson] been for you throughout the season? Again, it's easy to forget you're only just 17, so the transition from being with the under-18's to playing regular men's football at a good level week-in-week-out. How important have they been to keep you grounded?
Harry:
Frank, Sam and Kev have all been very important to my season. They've been honest with me throughout, which makes it clear where I can improve as well as keeping me grounded, which is important as a young player. They've always been very supportive which helps me play with more confidence and enjoy my football even more this season.
Image courtesy of Ian Middlebrook.