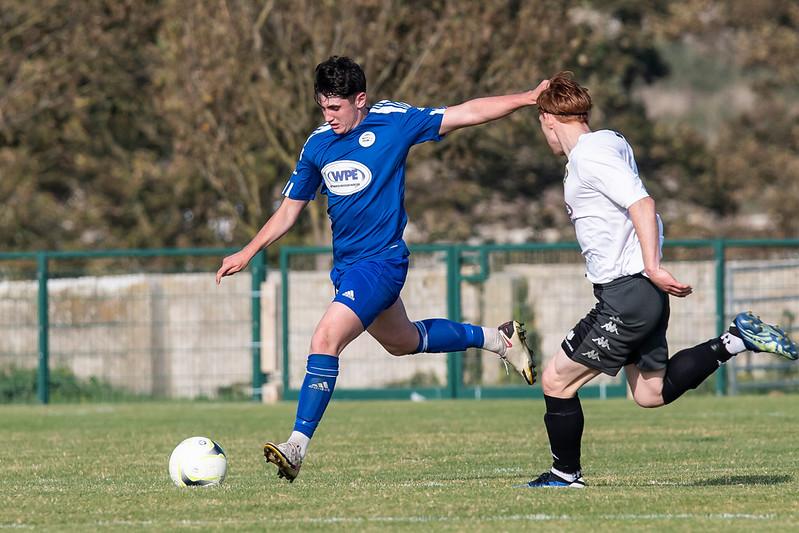 Former Dorchester Town and Bridport midfield maestro Williams scored twice in 32 appearances for the Blues last season.
Williams was a near ever-present for the Blues until he picked up a nasty ankle injury at Alton in February.
Prior to that knock, he has established himself as a key component in Portland's engine room.
And boss Franklyn Clarke highlighted Williams' "unique" qualities.
He told Echosport: "This is a massive signing.
"Josh is huge for us in the middle of the park, he's a really good player.
"He's quite unique in what he brings, in terms of out of possession especially where he reads the game really well and recovers the ball from the opposition.
"That's a big part of the game, which he does really well. Obviously, on the football he's got ability.
"He can hit a pass and drive with the ball so I'm really happy to get Josh over the line."
Clarke also thinks the best of Williams is yet to come.
"I think he's got more to give," the Blues' manager said.
"He's got a few more gears to go. He's got big potential but like all the young lads, the potential is there.
"It's down to them as individuals to do the best to reach that. As long as attitudes and commitments are right, there's no reason why they can't.
"Josh is in that bracket. He just makes us feel a bit more solid in the middle of the park when he's in that starting XI."
Portland have now signed 16 players, with goalkeepers Mike Edgar and Brad Smith, midfielders Ryan McKechnie, Oli Lowes, Matt Harvey, Marcus Smith Hayden Scott and Ben Morris, defenders Harry Thomas, Alfie Toland and George Stuttle plus strikers Troy Walbridge, Joel Hewitt, Liam Sayers and Greg Borthwick also committing.